Welcome to AppalReD Legal Aid
Providing free legal services to the low-income and vulnerable in eastern and south central Kentucky. We do not charge.
Trauma Informed Practices for Court Related Professionals
1:00 PM - 4:15 PM
145 Citizens Lane, Hazard KY
More Details
2023 Domestic Violence and Elder Abuse Awareness Conference
8:00 AM - 3:00 PM
Virtual
More Details
See All Events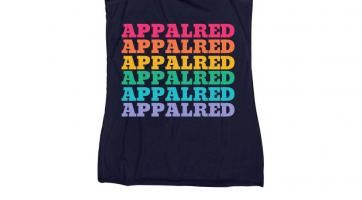 Donate and Grab your AppalReD Legal Aid Pride Shirt
PRIDE is around the corner! This year at AppalReD we served nearly 600 LGBT…
Continue Reading
Over $8 Million in Grants to Fight the Opioid Epidemic in the Commonwealth
FRANKFORT, Ky. (April 27, 2023) – Attorney General Daniel…
Continue Reading
Support Us
Please consider donating to AppalReD. We are a non-profit organization, and your donations are tax deductible to the extent allowable by law.
Donate Now