SBP to offer FEMA Appeal In Person Assistance this August
SBP is a national disaster and recovery organization. They will be offering in person FEMA appeal assistance clinics in Virgie, Buckhorn, Jenkins, and Jackson this month. 
8/27 Virgie Baptist Church 
8/28 Jenkins Public Library 
8/29 Breathitt County Library
8/29 Buckhorn Community Building
See the flyer below for more information.
If you cannot attend and need help with a FEMA appeal, call AppalReD Legal Aid's intake line for flood survivors at 1-844-478-0099.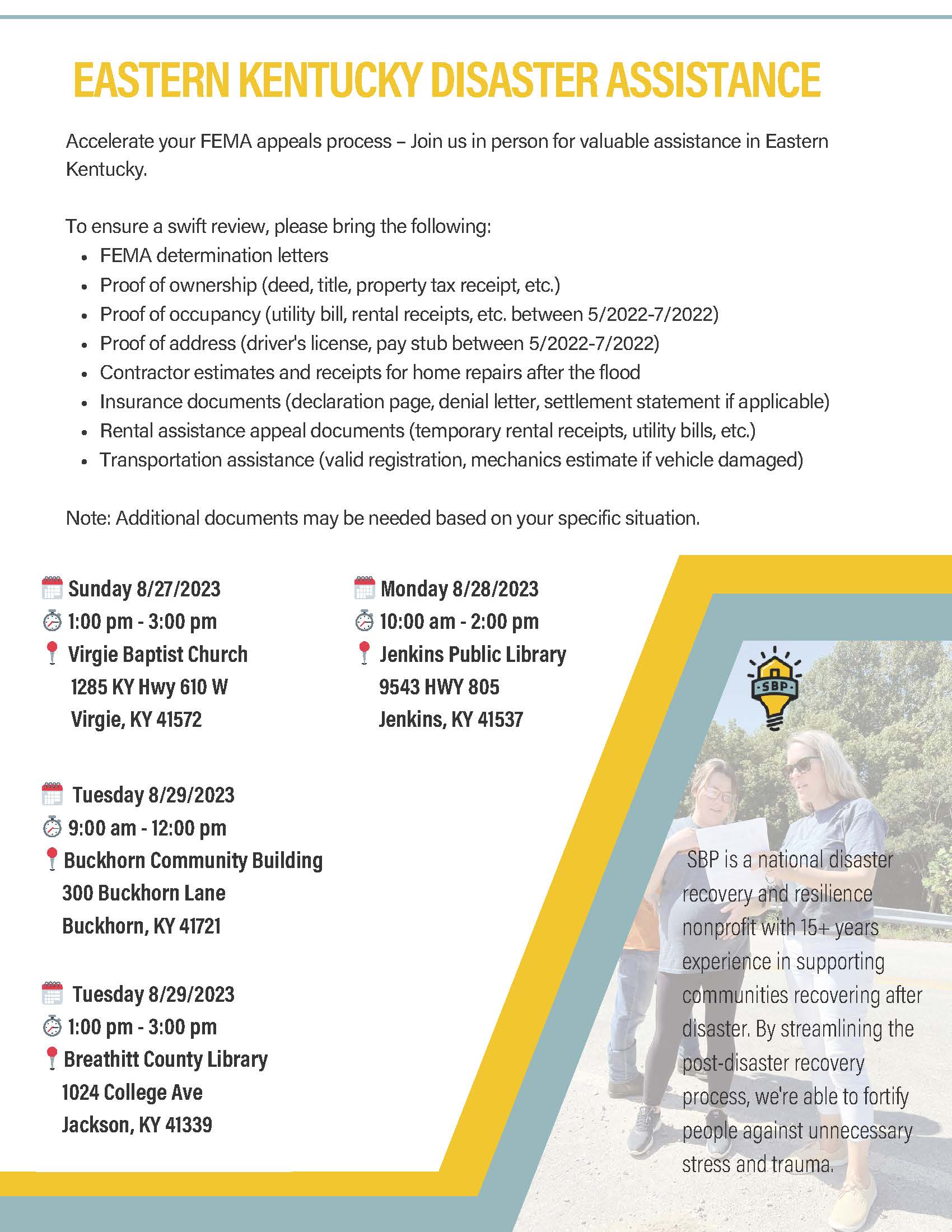 Last updated on .