Trauma Informed Practices for Court Related Professionals
This is an approach to engaging survivors, which recognizes the presence of trauma symptoms and acknowledges the role that trauma may play in their lives while navigating the court system. Participants will gain insight into the significant impact of trauma on an individual's health and life, and how that can lead to a sense of powerlessness, fear, hopelessness, and a constant state of alertness. This training will teach practical ways to ease trauma while in court and court-related services, mitigate the risk of retraumatization, utilize laws and protections for survivors, and address secondary trauma for professionals providing services.
Please register in advance.
CEUS and CLES are pending in social work, psychology, and counseling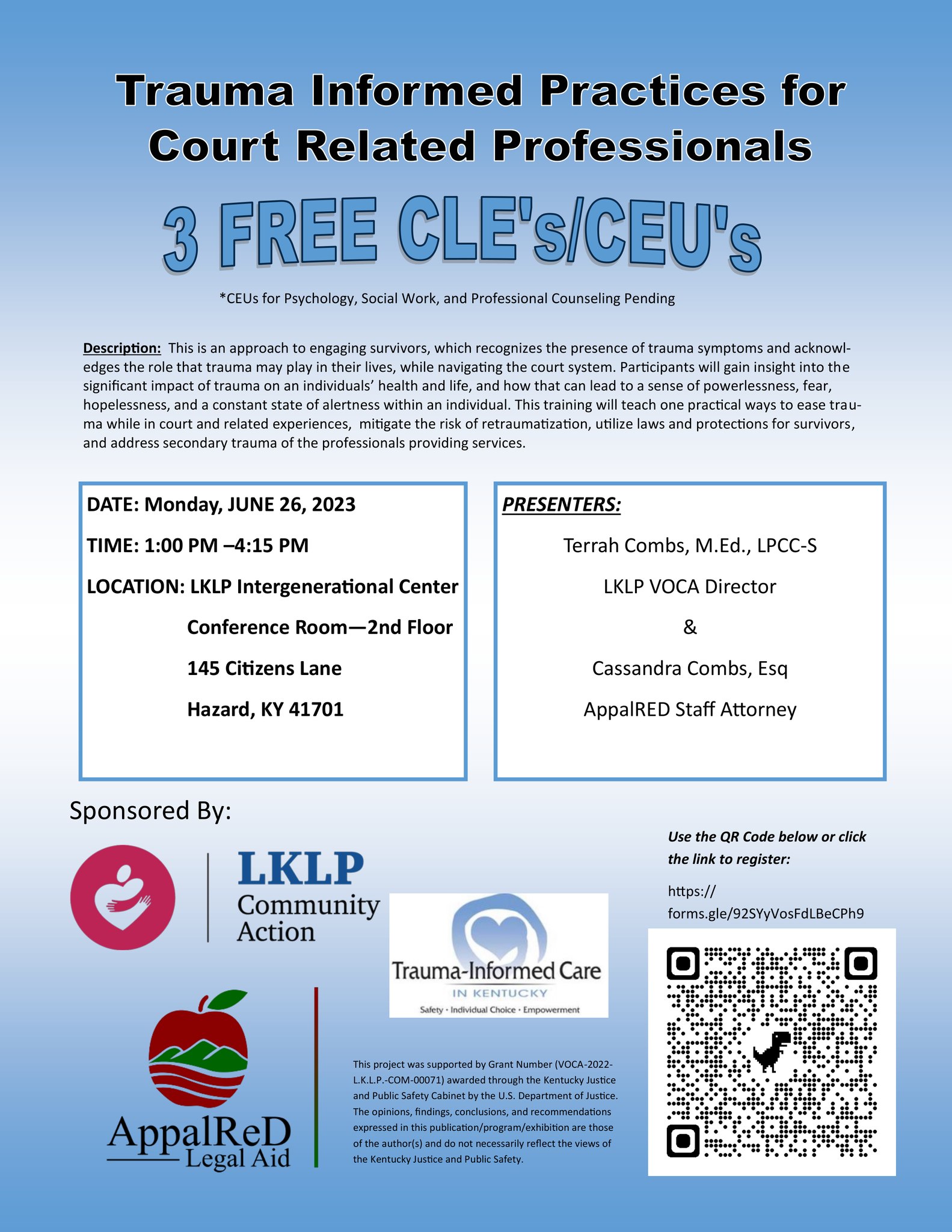 Last updated on .