Richmond Expungement Clinic March 14
Expungement is how a record of criminal conviction is erased, destroyed or sealed from a state or federal record. An expungement order directs the court to treat the criminal conviction as if it had never occurred, essentially removing it from a defendant's criminal record. Goodwill is focused on providing legal and financial assistance to participants because of the barriers an individual's background can have on securing stable employment, housing and other basic needs.
Once you sign up Goodwill will reach out to confirm your spot and time. Prior to the in-person clinic, Goodwill will request your unofficial background records from the Administrative Office of the Court for the purpose of this expungement. A copy of your background will be provided to you when you walk-in, so you will be able to go over it with an AppalReD Legal Aid attorney to determine what is eligible for expungement.
OUT OF STATE CHARGES ARE NOT ABLE TO BE EXPUNGED AT THIS TIME.
Sign up here!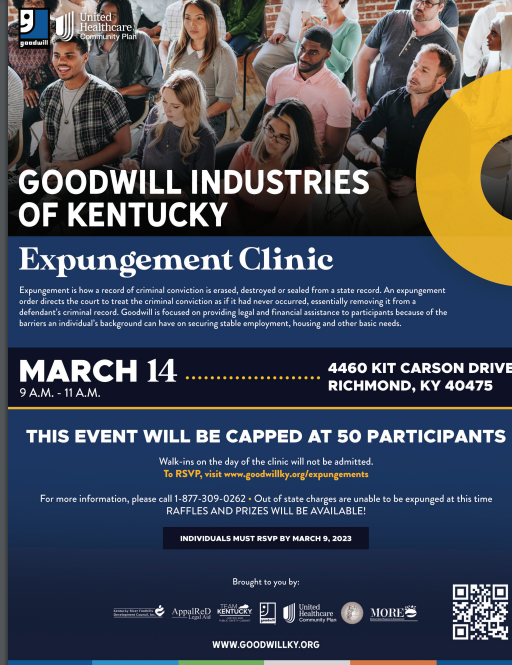 Last updated on .