Pro Bono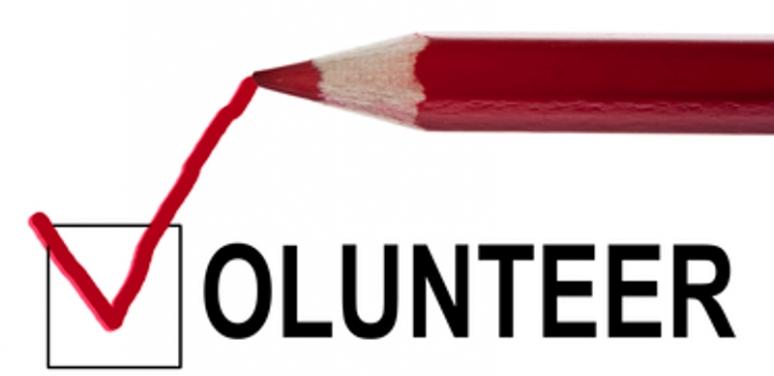 Attorney Pro Bono Opportunities
AppalReD provides attorneys with opportunities for pro bono service to help serve low income clients in AppalReD's service area. Pro bono attorneys have the opportunity to make a real difference in the lives of clients who have nowhere else to turn for help. Pro bono service provides the personal satisfaction that comes from helping someone in need. AppalReD provides primary malpractice insurance coverage on cases referred through our program.
AppalReD offers the following pro bono attorney opportunities:
1. Pro Bono Case Referrals- We can send you case referrals for pro bono representation in the following areas: family law, bankruptcies, collection cases, and evictions.
2. Low Income Taxpayer Clinic-You can volunteer to provide pro bono help to clients with IRS tax issues.
3. Reduced Fee Case Referrals-We can send you case referrals in family law, bankruptcy, eviction, and collections for you to handle at a reduced fee.
4. Pro Se Clinics-AppalReD plans to hold clinics to help pro se litigants with divorces and other family law cases. You can volunteer to help at a clinic.
5. Social Security Hearings for victims of Eric C. Conn
If you are interested in any of these opportunities, please complete the volunteer application.
Social Security Hearings for Victims of Eric C. Conn
We anticipate a wave of Social Security hearings this September, with nearly 2000 of our fellow Kentuckians needing help to ensure they can keep their life-saving benefits. These folks did nothing wrong, except hire a prominent lawyer. You can make all the difference!
Non-Attorney Pro Bono Opportunities
You do not need a law license to help make a difference in your community. AppalReD is always in need of dedicated, committed individuals to help out. Anyone with the time, dedication, and talent to help AppalReD achieve its mission is encouraged to complete the volunteer application.
Law Student Opportunities
In addition, if you are a law student and would like more information on how you can volunteer during the school year or summer, please complete the volunteer application.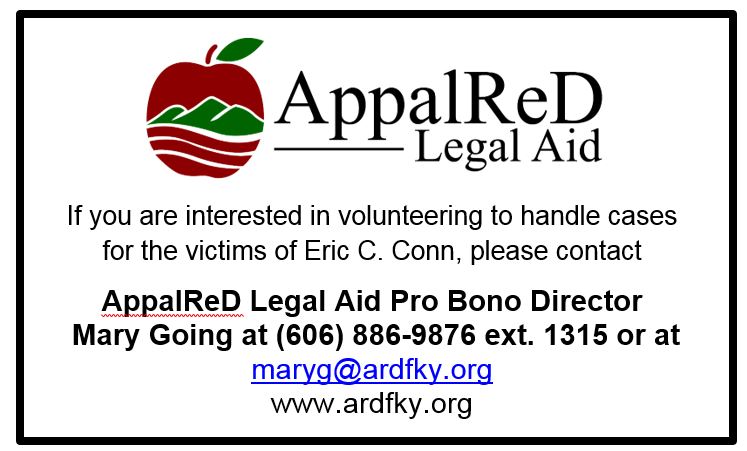 Please click the link above for VLAK updates.
Last updated on .