Conference Comes to Richmond in September 2022
Date:
Friday, September 2, 2022
AppalReD Legal Aid will host the 19th Annual Domestic Violence and Elder Abuse Awareness Conference on September 2, 2022. Plan to join us in-person at Eastern Kentucky University or virtually. We're planning a substantive and inspiring day full of tools and informations on "Enhancing Services for Diverse Populations." The conference is relevant to many fields and will provide continuing education credits for a wide range of professions, such as nursing home administrators, counselors, attorneys, and social workers.
You won't want to miss it!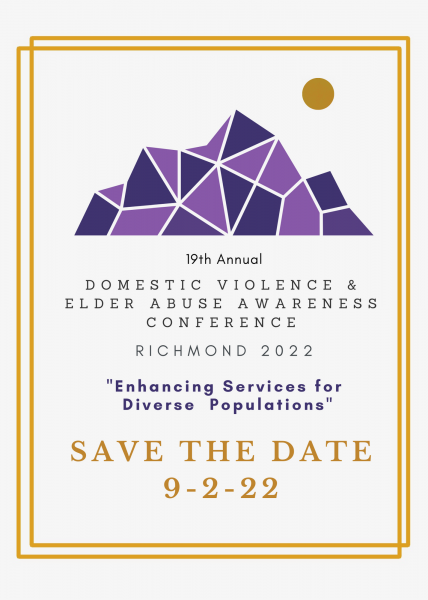 "This project was supported by Grant Number VAWA-2021-Appalach-00021 awarded through the Kentucky Justice and Public Safety Cabinet by the Office on Violence Against Women, U.S. Department of Justice's STOP Formula Grant Program U.S. Department of Justice. The opinions, findings, conclusions, and recommendations expressed in this publication/program/exhibition are those of the author(s) and do not necessarily reflect the views of the Kentucky Justice and Public Safety Cabinet, the Office on Violence Against Women or the U.S. Department of Justice."