Coronavirus Pandemic AppalReD Legal Aid's Office Operations
ATTENTION:
In response to the coronavirus pandemic, AppalReD Legal Aid is implementing preventative measures to protect the health of our clients, visitors, and staff.
AppalReD Legal Aid offices will be open during normal business hours (8:00 am to 4:30 pm) but will be closed to the public for walk-in services. 
If you need to apply for our services, please do so by telephone (1-866-277-5733) or online.
If you have a scheduled appointment or need to speak with a staff member please call the local office. Visit our Contact page for the local telephone number.
EFFECTIVE JUNE 1, 2020 - OUR OFFICES WILL CONTINUE TO BE CLOSED TO THE PUBLIC FOR WALK-IN SERVICES.
IF YOU HAVE AN APPOINTMENT, PLEASE BE AWARE OF THE FOLLOWING REQUIREMENTS: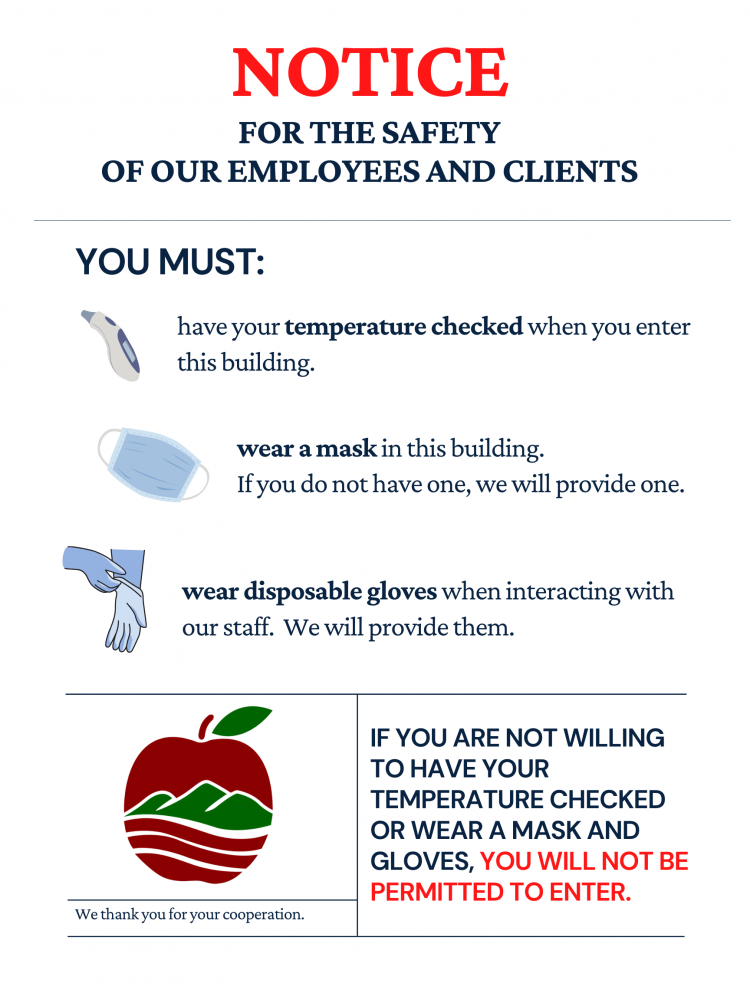 Thank you for your cooperation.